Southern Adirondack Library System
Public libraries of Saratoga, Warren, Washington, and Hamilton counties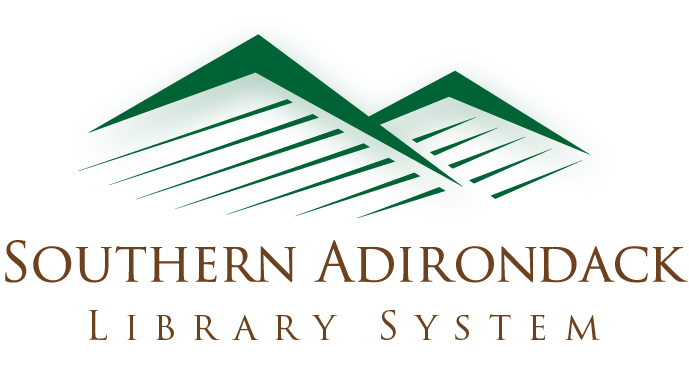 Below are libraries in the Southern Adirondack Library System that participated in The Great Give Back 2021! Check back soon for information about what libraries will be participating in GGB 2022. Please contact libraries directly for questions regarding offered programming.
Ead, Read and be Scary!
October 29 from 5:00-9:00 pm
at the Historic Salem Courthouse in Salem, NY
For kids of all ages
The Bancroft Public Library is very excited to partner with Books In Kids' Hands and the Salem Food Pantry during the Historic Salem Courthouse's Trunk or Treat Halloween celebration. Our "Halloween Treats" will include free books for kids to take home, a healthy snack item, and a Halloween kids' craft. Dress up in your favorite Halloween costume and have some fun!
Clifton Park-Halfmoon Public Library
Stratton VA Medical Center & The Albany VA Fisher House
October 15-23
Support our community partners, Stratton VA Medical Center & The Albany VA Fisher House, with a hygiene and necessities drive. Please donate new items only.
Feminine Hygiene Product Drive and MoonBee Workshop. Helping women and girls at home and around the world.
September 21-October 22
For teens & adults
Give Back at the Crandall Library's feminine hygiene product drive and MoonBee!
What's a MoonBee? At this hands-on sewing bee workshop, participants will be creating and assembling reusable feminine hygiene kits to be distributed to school girls in over 30 countries around the world. No special skills are required.
All materials and instruction will be provided by the MoonCatchers Project Inc. This nonprofit organization is on a mission to remove menstruation related barriers to education for girls and young women around the world. These reusable kits allow school girls to fully participate in their education, avoiding the disruption and educational setbacks of missed school days due to menstruation.
The MoonBee workshop is scheduled for Saturday, October 22nd from 2-4 pm. Registration is required. Those with sewing skills are encouraged to register, but no special skills are required. There are tasks for all skill levels.
Feminine hygiene product donations will be accepted from Wednesday September 21st – October 22nd. The library will be collecting these products to be delivered to the Warren-Hamilton Community Action to help address related issues in Warren-Hamilton County communities.

Registration for the MoonBee workshop is required.
Register by phone at 518-792-6508 or at https://www.crandalllibrary.org/
Warm Hearts and Warm Toes
October 15-29
The Great Give Back program is providing an opportunity for community members and the patrons of the Easton Library to give NEW warm adult winter accessories, new socks, mittens, gloves, hats and scarves for people who need them. They will be collected at the library from Saturday, October 15, 2022 thru Saturday, October 29, 2022 and donated to the local schools, Open Door Mission and the Wait House in Glens Falls, serving adults and youths from Warren and Washington County communities.
Please donate only NEW items. Thank you!

Sewing Open House at the Galway Public Library
October 12 from 2:30-7:00 pm
All ages (12 and under with a parent or guardian)
Come and help make quilts for Hospice Veterans and for people in nursing homes. No sewing knowledge is required and all the needed supplies are provided by the QUILT NORTH GUILD.
Sewing machines – set up and easy instruction available for making quilt tops
Tables set up with finished quilt tops ready to be tied
Earn community service time and make something beautiful in the process!
Sign up is not required but recommended
Come For an Hour or Stay for the Entire Time
Your Efforts Will Be Greatly Appreciated!
Sign up is not required but recommended by calling 518-882-6385
Make Cards for Soldiers to Send Home Drive
October 6 from 6:00-7:00 pm
All Ages (8 and under with an adult or guardian)
There is nothing more thoughtful and personal than a handwritten note inside a beautiful handmade card. We will make blank greeting cards for Operation Gratitude for service members' own personal use. We will put our paper crafting skills to work making blank cards that deployed troops can then use to write home to their loved ones.
There will be a table in the library with materials to make more cards after the event through the end of October.
Please register in advance by calling 518-882-6385
The Great Giveback
October 15-29
The Greenwich Free Library and the Easton Library will be collecting donations of NEW warm winter accessories (hats, gloves, mittens, socks and scarves) for teens and adults for 2 weeks in October to support two different local organizations.
Fall Food Drive
October 1-8
Give back at the Schuylerville Public Library's Fall Food Drive!
Donate a non-perishable food item with a good shelf date during the week of October 1 – 8 to the Schuylerville Public Library's Fall Food Drive and receive a coupon for one free book at the Used Book Sale (October 8), hosted by the Advocates for the Schuylerville Public Library. Limit of one coupon per person, but all food donations will be accepted. Donated goods will be delivered to S.A.F.E.R – the Schuylerville Area Food & Emergency Relief pantry.
For another way to receive a free book coupon, simply register for a new library card during the week of Oct 1-8!
Pet Supply Drive
September 28 – October 28
The Stillwater Public Library will be collecting pet supplies to benefit the Saratoga County Animal Shelter. Donations will be collected until October 28th, and the Animal Shelter will be presented with the donations at the Stillwater Fall Festival on Saturday, October 29th.
Suggested donations:
Cat Beds
Cat Carriers
KONGs
Chew Toys
Feline Pine cat litter
Yesterday's News cat litter
Waste bags (on a roll)
Dog Treats
Pate Food (no chunks or gravy)
Towels & Washcloths
Blankets (fleece or reg weight)
Any monetary donations should be made out to the Saratoga County Animal Shelter
Click here to view GGB 2021 events from Southern Adirondack Library System