May 19, 2023
GGB 2023 Date & 2022 Stats
We are excited to announce that The Great Give Back 2023 will take place on Saturday, October 21, 2023! As always, libraries will be able to participate on whatever day works for their community and also can include long term events, but the bulk of events will be taking place on that Saturday.
Looking back at 2022, we'd love to share some of the exciting stats to come out of this year's events: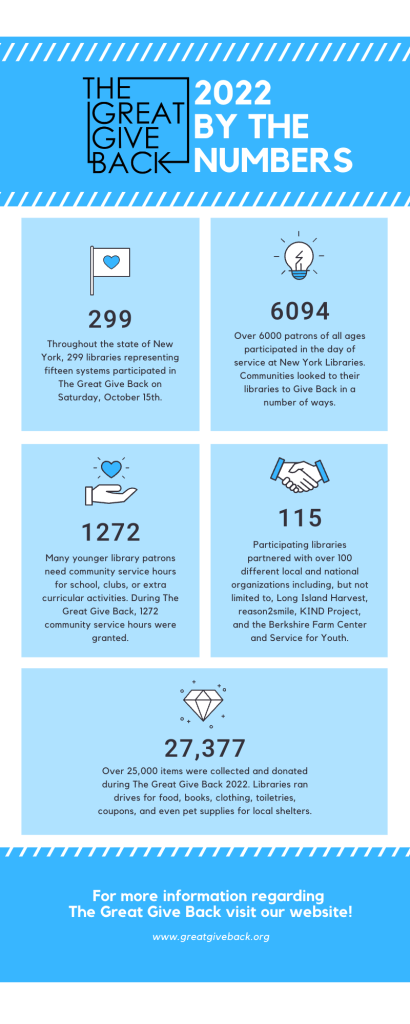 We can't wait to see what libraries can achieve this year! Stay tuned for more details in the coming weeks and months.