Mohawk Valley Library System
Public libraries of Fulton, Montgomery, Schenectady, and Schoharie Counties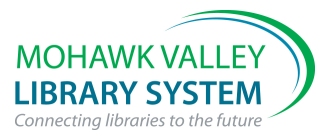 This page features libraries from the Mohawk Valley Library System that will be participating in The Great Give Back 2021! Check back often for updates as more libraries join. As The Great Give Back draws nearer, details about libraries' individual events will be added. Please contact libraries directly for questions regarding offered programming.
Food Pantry Donations
Helping to support our local food pantry with donations from the patrons of the Johnstown Public Library. We are accepting non-perishable food items to donate at any time.