Public libraries of Herkimer, Madison, and Oneida Counties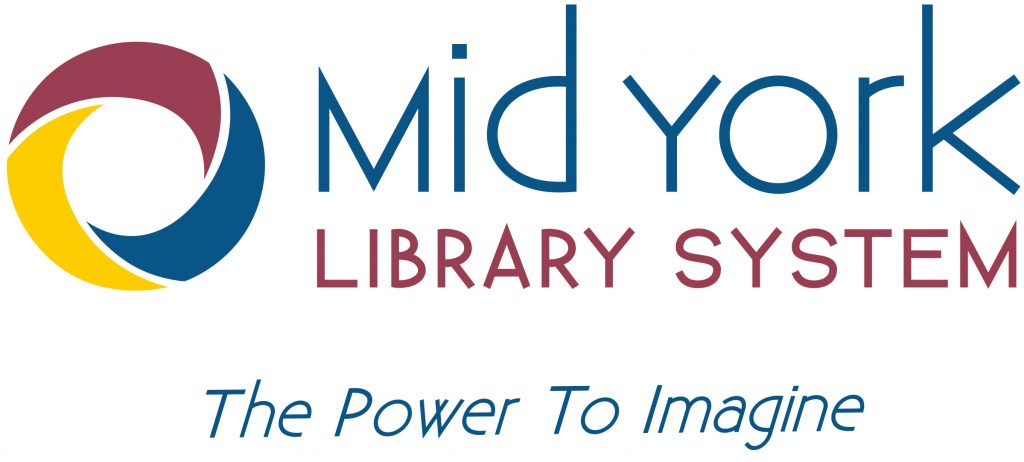 Below are libraries from the Mid York Library System that will be participating in The Great Give Back 2022! Check back often for updates; details about programs will begin to be shared around the beginning of September. Please contact libraries directly for questions regarding offered programming.
Non-Perishable Food Drive
October 1-15
Non perishable food drive for local food pantry
Troopons® — Coupons for Troops
October 1-15
The Support Our Troops® Troopons® program enhances the well-being of overseas and domestic military families by sending them food, non-food, baby, and pet manufacturer coupons to make their hard-earned dollars go farther.
Christmas Toy Fundraiser
November 15-December 8
Catholic Charities is doing a toy/clothing drive for Catholic Charities, and Dunham Public Library is a drop off site.
The Giving Fence
October 1, 2022 – April 1, 2023
Every year, we help our neighbors in need by accepting donations of new or gently used hats, scarves, mittens, gloves and socks. We've received donations from individuals and from groups. These items are hung on the fence outside the library. Anyone is free to take what they need. The program goes on all through the winter months, helping to keep our community warm.
Runaway & Homeless Youth
October 1-31
The Frankfort Free Library will be collecting items on the Wish List for the local Runaway & Homeless Youth Program during the month of October.

Hamilton Food Cupboard Donation Drive
October 15-31
The Hamilton Public Library will be hosting a food drive from October 15th-31st to support the Hamilton Food Cupboard.
Halloween Crafts and Costume Center
October 1-31
Visit the library for free Halloween crafts and costumes. Gently used costumes may be exchanged or donated. Dress up your favorite stuffed animal for Halloween and walk the cat walk to show off your animal's costume at 11 am, Saturday, October 29th. Patrons may donate pet supplies for Wayward Paws animal rescue.
No registration required.
Feed Our Pets
October 1-15
Prospect Free Library is collecting pet food and treats for cats and dogs. Items will be donated to Sarah's Pet pantry, which is part of Foothills Rural Community Ministry in Holland Patent, NY. Monetary donations for Sarah's Pet Pantry to purchase pet food are also accepted. Donation bins for items are located at Prospect Free Library, 116 Upper State Street, Prospect and at Prospect Post Office, 209 Church Street, Prospect.
Click here for past GBB events from the Mid York Library System