Suffolk County Public Libraries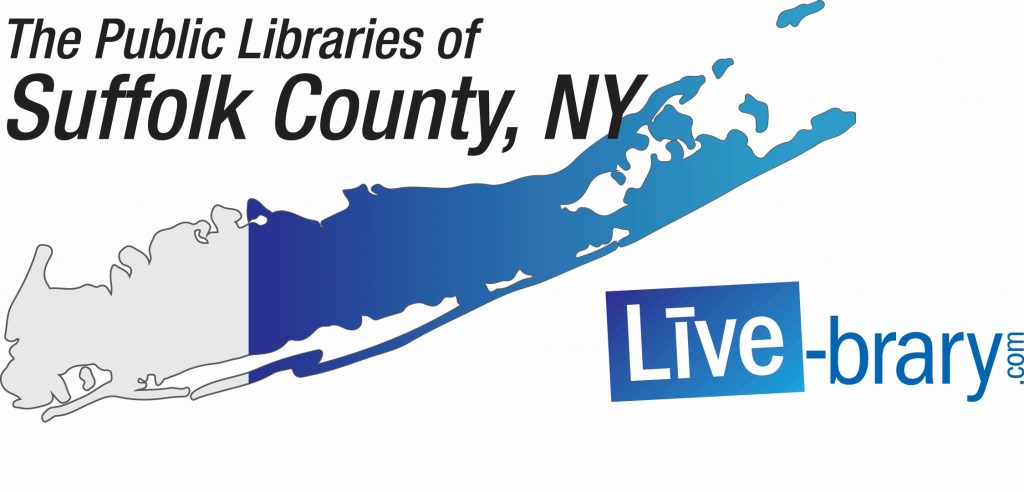 Check back soon for a list of libraries in Suffolk County that will be participating in The Great Give Back 2019!
Below is a list of Great Give Back events that took place in 2018.
The library will be holding a food drive.
The library will be collecting packaged white socks and t-shirts for the homeless and donating them to local churches and organizations for distribution.
Bay Shore-Brightwaters Public Library
Participate with many different libraries on October 13th by giving back to the community. We will be preparing hygiene kits for the needy to donate to Saint Patrick's church.
Bayport-Blue Point Public Library
DECORATE A FOOD PANTRY BAG
Saturday, October 13, 10:00-4:00 pm
Stop by the Children's Room to decorate a reusable grocery bag. Bags will be donated to Island Harvest food bank.
SEED BOMBS
Saturday, October 13, 2:00-3:00 pm
ages 5 & up with adult
Make seed bombs out of recycled materials to create wildlife habitats for butterflies and other animals in your backyard or open space.
9:30AM
Community Clean Up
What's more meaningful than working together to keep our community beautiful? Meet at the Library to join your neighbors and help to make a difference. All supplies are provided and all are welcome. Please register.
Center Moriches Free Public Library
9:30AM-12:30PM
Meet up with the library at Camp Pa-Qua-Tuck and help them get ready for their annual spooky walk.
Drop in letter writing: Support troops both currently serving and veterans who have served. Put a smile on children's faces in the hospital. Write letters to show your support and compassion.
10AM-12PM: New Pet Photo Frames
2-4PM: Pumpkins for People
2PM: Students Demand Action Bake Sale
Oct 1-Oct 31: Coat Drive to benefit Helping Hands Rescue
The Great Giveback Community Service Event Saturday
October 13th 10:00 AM – 1:00 PM
Go to the library for a morning of giving back to the community. They will have different stations set up for you and your family to create reusable tote bags for Island Harvest, Halloween bookmarks for home-bound patrons, and craft kits for Huntington Hospital. They will also be running a baby supply drive for Helping Hand Rescue Mission, food drive for Island Harvest, and will be collecting used eye glasses for the Lions Club.
Celebrate the library's day to help others on Saturday, October 13. Visit the Volunteer Fair (anytime from 10 AM-2PM), decorate Cards for Veterans (all day, all ages), and participate in our Halloween Costume Swap (anytime from 1-3 PM).
There will be a collection of items for Birthday Wishes Long Island and a Halloween Costume Drive.
Halloween Costume Drive
Cutchogue-New Suffolk Free Library
THE GREAT GIVE BACK COMMUNITY BREAKFAST
Coffee and continental breakfast for opportunities to chat with some local civic and charitable organizations on the North Fork.
THE GREAT GIVE BACK CREATING BIRTHDAY BOXES
Create Birthday Boxes with various themes for children in need.
THE GREAT GIVE BACK "ADOPT ME" PORTRAITS
Paint a portrait of an adoptable shelter animal from Southold Animal Shelter to help promote adoption.
Tuesday, October 9th
Help the library spread kindness in the library community by making gift bags for patrons that will be distributed during the Great Give Back.
The library will be collection donations for a local food pantry.
Children can create door decorations for residents of local nursing home.
Teens and adults help assemble utensil and candy packets to be included in local church Thanksgiving outreach.
Teens and adults can also create pom poms with a local knitting group to be attached to hats that will be donated to families in need within the community.
Community Card Making
Saturday, October 13, 9:30am-5:00pm
Come to the library to help us make cards for military members on active duty!
Emma S. Clark Memorial Library
Starting on October 13th there will be Pet Food Drive for 2 weeks with teen volunteers delivering the food to local pet shelters. To start things off that Saturay teens can attend a dog biscuit program and Children's dog toy community service programs.
Half Hollow Hills Community Library
Create sock buddies to be donated to Operation Gratitude.
The Adult Reference Department will be doing a non-perishable food drive.
The Teen Department will be participating in random acts of kindness (like positive message cards to strangers), and creating cards for kids at St. Jude's Children's Hospital.
The Hampton Library at Bridghampton
Children:
The Great Give Back: Beach Clean Up Bingo Saturday, October 13 at 9:30 am
We are very fortunate to have an amazing beach as a part of our community. We would like to encourage and invite everyone to meet us at the Ocean Road Beach where we will provide gloves, trash bags and good company as we play Beach Clean Up Bingo.
Adults:
The Great Give Back: Art Supply Drive Monday, October 8 to Saturday, October 13
We will be collecting much-needed art therapy supplies to donate to domestic abuse survivors at The Retreat. A list of desired supplies available from the Reference Desk.
Young Adults:
The Great Give Back: Food Drive Monday, October 8 to Saturday, October 13
As the cold weather approaches, teens are asked to donate canned, nonperishable foods to the library. All items will be donated to Bridgehampton Food Pantry.
On Saturday, October 13th teens will be making caps to donate to newborns at a local hospital. The library will also be collecting baby supplies, diapers, formula, etc. which will be donated to the Helping Hands Rescue Mission of Huntington.
THE GREAT GIVEBACK VOLUNTEERS
HPY2626
Saturday, October 13, 10:30-11:30am
Grades 6-12
Celebrate this county-wide day of volunteering by helping decorate reusable bags for the local food pantry. Please bring a donation item(s) to add to the bags. (1 hour service credit) *Registration is required. Hauppauge Library cardholders get first priority. Out-of-district patrons will be added to a wait-list and invited to attend if there is room.
During the month of October the library will be collecting NEW socks for people in shelters and/or veteran homes. The socks can be for children or adults. There will be collection boxes in both of our buildings. Visit Youth & Parent Services to make craft packets for children in Huntington Hospital.
Stop into the Children's Room and write a thank you note to a person deserving of gratitude – a family member, neighbor, teacher, or someone else – maybe it was for a small thing, or perhaps a large sacrifice. Give back with a special thank you. This activity is for everyone. Participants are eligible to complete a chain for our Chain of Kindness activity!
John Jermain Memorial Library The children's department has been collecting new school supplies since September 1, with the final day of collection planned for The Great Give Back on 10/13. Once they have all the supplies, they will assemble "Give Back" bags and bring them to the local food pantry.
Also on 10/13 "The Wagner Dialogues: What keeps a Democracy Vibrant" a free lecture featuring two patrons who are "Giving Back" to the community the library serves—John Avlon, CNN political analyst and former editor of the Daily Beast, and Sally Susman, a former trustee of LOC, presidential appointee in the Clinton Administration, and National Finance Committee member for President Obama and Secretary Hillary Clinton. They will discuss politics in the lead-up to the mid-term election from opposite sides of center.
Lindenhurst Memorial Library The library will be at Babylon Town Hall Park from 10-1 for A Walk in the Park, an event to raise awareness for those affected by Alzheimer's Disease. Come down and check it out. For more information or to register to walk, visit www.alzfdn.org
Longwood Public Library
Teens can make several small area rugs out of pom-poms that will be donated to local agencies that work with families in need.
Mastics-Moriches-Shirley Community Library
12-1PM
Patrons can come to the teen department and make cards for veterans.
Join us for a fun-filled, hands-on afternoon of community service at MCPL Centereach.
Help make newborn hats and booties to be donated to local hospitals and shelters during Crochet-a-Thon with teens from the Crochet for a Cause volunteer program from 11:00am-1:00pm in the Underground teen space.
Make no-sew dog and cat toys to be donated to local animal shelters with the teen Mutt Club from 1:00pm-4:00pm on the Youth Services floor.
Our Crafting for a Purpose program will be making zippered pouches to fill with art supplies for needy children from 9:30am-11:30am in the Community Room.
Write a letter to a service member 9:30am-5:00pm in front of the Adult Reference Desk.
USED EYEGLASS DRIVE- for The Montauk Lions Club
WOMEN'S PERSONAL CARE & HYGIENE ITEMS – for The Retreat Toiletries such as shampoo, conditioner, toothpaste, soap, deodorant, sanitary napkins, tampons, and new, unused undergarments.
NON-PERISHABLE FOOD & DIAPERS – for The Montauk Food Pantry Canned soup, tuna, spam, peanut butter, jelly and disposable diapers (sizes 4, 5 & 6)
PET FOOD, TOYS AND BLANKETS – for The Animal Rescue Fund of Hamptons (ARF)
Knit-In., 10:00 AM – 12:00 Noon
Bring your own supplies and start or work on a project for the North Babylon Winter Giving Tree. The library needs new hats, scarves, mittens and gloves for those in need. Crocheters are welcome too!
Bow Ties for Shelter Pets, 10:00 – 11:00 AM
Create no-sew bow ties so that shelter cats & dogs can shine at adoption events!
Animal Adoption Event, 11:00 AM – 2:00 PM
Shelter Link will be at the library with adoptable animals from the Babylon Animal Shelter. We will be collecting pet supplies for the Shelter, September 1 – October 13.
Operation Gratitude Letter Writing Station,
10:00 AM – 4:00 PM
Write a letter thanking troops, veterans, new recruits or first responders for the service to our country. The Library will mail them to Operation Gratitude for distribution. All ages are encouraged to participate.
Northport-East Northport Public Library
Pet Fair 10 a.m. – 2 p.m.
The Pet Fair will feature organizations that are seeking volunteers to help cats, dogs, birds, and other wildlife. Food and supplies will also be collected for Baxter's Pet Pantry. Volunteer activities for all ages include dog bandannas, pet toys, and crafts to be donated to local animal shelters. Registration required for children and teen volunteer activities.
The library will be running a Pet Care Items Drive.
The library will be holding an all day food collection drive for a local food pantry. Donations needed: Beans or canned vegetables, canned fruit, cereal, oatmeal, pasta baby wipes, soap, shampoo, conditioner, toilet paper, tissues, diapers, hand sanitizer, Clorox wipes, hand lotion, disinfectant spray.
The library is collecting bedding and toys for dogs and cats waiting to be adopted at Bideawee.
Here are a number of ways to give back at the library:
-Kent and North Fork Animal Welfare League will be at thelibrary with dogs and cats that are looking for their forever homes! Pet food donations are greatly appreciated!
-Doctors Without Borders: Donate any gently used coats
-Warm Feet Happy Hearts Sock Drive: Donate new socks for those in need at Maureen's Haven
-Make no bake dog treats that will be donated to a local animal shelter
-Yellow Dot Program: Sponsored by the Sheriff's Office, free kits are available, designed to help first responders provide life-saving medical attention after a crash or other emergency.
-The Butterfly Effect Project: Give back to local young women in the Riverhead community by donating hygiene products.
Drop in any time throughout the day to participate in community service activities.
Trooponers
11:00am-1:00pm
Stop in at the library and help cut and sort donated coupons for military families in need. No registration required.
Lake Ronkonkoma Clean-Up
9:30am-1:00pm
Meet at Lt. Michael P. Murphy Memorial Park. All supplies will be provided, but you must provide your own transportation. All ages are welcome; children under 11 must be accompanied by an adult. No registration required.
The library will be holding a Community Breakfast, Teen Car Wash, Pet Adoption Fair, Food Drive, and have Children's Volunteer Stations.
Create blankets for Project Linus.
Animal Shelter Drive
Tuesday, October 2 • 7:00-8:00pm
Be a part of the Great Give Back and help the library as they create an Animal Shelter Drive that will be at the Commack Branch from October 3-31. Teens will make posters of adoptable pets and decorate a donation box to collect animal food and gently used towels and blankets. They will also be making catnip toys for the feline residents of the shelter.
Teens can travel to the St. Johnland Nursing Center in Kings Park to play board games with the residents.
Helping Hands – 10:00-12:00pm
Drop in for a morning full of crafting for a cause. We will be making bookmarks to donate to our local nursing homes and sending to our homebound patrons. No registration required.
Helping Hands – Saturday, October 13, 2018 from 10:00-12:00pm
Drop in for a morning full of crafting for a cause. We will be making bookmarks to donate to our local nursing homes and sending to our homebound patrons. This program is part of the Great Give Back Series. No registration required.
Pennies for Pediatrics benefiting drive for Stony Brook Children's Hospital from 9/1-10/31
Art Supply Drive benefiting William's Warriors from 10/1-10/13
Cards for Hospitalized Kids on 10/13 from 9:30-5pm
South Huntington Public Library
Operation Gratitude
Youth in grades 6-12 are welcome to stop in between the hours of 11am to 3pm to write a letter thanking our military heroes for their service. One hour of community service for those who participate. No registration required.
Help the library "Give Back" to their local Animal Shelter. Patrons can drop off donations from 1-5pm. Theresa Maritato is also offering an Animal Shelter Vintage Art program from 4-5pm to help promote pet adoption!
There will be a variety of drop in crafts for children and teens to create – some of which include Cards for Hospitalized Kids, Letters to Vets and picture frames, dog toys, cat toys and collars to be donated to local animal shelters.
Join the library in making Caring Cards for children in a local hospital. One hour of community service will be awarded.
It's all about the dogs…
THE GREAT GIVE BACK MEETS ADOPT-A-SHELTER-DOG MONTH!
What better way to celebrate giving back to your community than by participating in Adopt-A-
Shelter-Dog Month? Join the Library for:
DINE, DOG AND DISCUSS: THE TRUTH ABOUT SHELTER
DOGS: Friday, October 5 at 6:00pm.
You've read the stories. You've watched Pitbulls and Parolees. But what is the truth about shelter dogs—including pitbulls? Join us as the Southampton Animal Shelter offers a first-hand account about the dogs some consider second-hand— and others believe are the best dogs of all.
ISLE OF DOGS (PG-13):Friday, October 12 at 6:00pm.
See MOVIE NIGHTS for more information.
THE SOUTHAMPTON ANIMAL SHELTER ADOPTION VAN
will be here on Saturday, October 13 from 10:00am to 12:00pm.
Meet some fabulous canines—and maybe a forever friend.
TEAM DOGE VS. TEAM SNOOPY: October 1- October 31. Come donate items for local animal shelters by placing them in either Doge's box or Snoopy's box and see who wins in the end! Teens that choose the winning team will get a prize. Who will be top dog?
DOGS ON PARADE: Saturday, October 13 from 11:30am – 12:30pm.
Meet in front of the Library with your furry friend in costume at 11:30am. Parade will step off at 11:45 sharp and activities will follow. Inquire at the Idea Place for specific information.
Teens will participate in a community wide shredding event geared to help people keep control over their identity. Their time will be donated to help seniors transport files and boxes to be shredded.
2018 Map