Ramapo Catskill Library System
Public libraries of Orange, Rockland, Sullivan, and Ulster Counties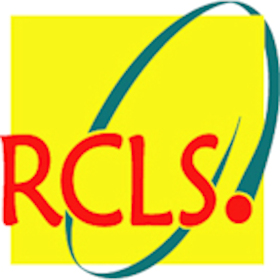 Below are libraries in the Ramapo Catskill Library System that will be participating in The Great Give Back 2020! Check back often for updates as more libraries join. As The Great Give Back draws nearer, details about libraries' individual events will be added. Please contact libraries directly for questions regarding offered programming.
Special multi-library event: Ulster County Food Fight!
October 1st – October 17th
7:00 am – 8:00 pm
All ages welcome
The Ulster County "Food Fight"" is a food collection contest held in cooperation with six libraries throughout Ulster County from October 1 to October 17. The "Food Fight" is part of the Great Give Back that is happening on October 17 throughout New York State. The common goal is to "spread food all over Ulster County" by filling up the shelves of local food pantries and to putting an end to hunger in our communities. The library that collects the highest average of food during this period wins the "Food Fight" and receives a winners' certificate! Help your library win the Food Fight with your donations of non-perishable (and non-expired) food items for local food pantries. It sounds like a messy fight, but this is a clean competition with other libraries in Ulster County.

The following libraries will be participating:
Elting Memorial Library (New Paltz): 845-255-5030
Gardiner Library: 845-255-1255
Morton Memorial Library (Pine Hill): 845-254-4222
Olive Free Library: 845-657-2482
Phoenicia Library: 845-688-7811
Plattekill Library: 845-883-7286
Pleasant Valley Free Library: 842-635-8460
Rosendale Library: 845-658-9013
Stone Ridge Library:845-687-7023
Please contact your local library to find out what local food pantry they are supporting and all the details of how you can donate food items. Thanks for your help in this worthy fight!
No registration required
Food Drive
September 15th – October 31st
10:00 am-8:00 pm
For all ages
The Chester Public Library is hosting a Food Drive for our local food pantry, The Chester Presbyterian Food Pantry. We are collecting non-perishable foods such as canned meat and fruit and personal supplies such as shampoo, diapers, baby wipes etc. Food can be dropped off in the box next to the library doors during our open hours.
No registration required, food can be dropped off at the Chester Public Library during our open hours.
Cards for Seniors
October 9th – October 17th
9:00 am – 4:00 pm
Take home, Make, and Return
For all ages
Starting on October 9, patrons can pick up card-making kits at the library, make a card at home, and then drop it off at the library at the curbside table. Drop-off your cards by October 17 and we'll deliver them to a local nursing home.
Open to all
Community Trash Pickup
October 9th – October 17th
9:00 am-4:00 pm
Grab-and-go
For all ages
Starting on October 9, pickup a trash bag at the library, find trash in your neighborhood, and add it to your trash at home.
Open to all
Ellenville Public Library and Museum
Donations of Dignity
October 1st-31st
Through the month of October Ellenville Public Library and Museum will be collecting unopened personal care items to be donated to area food pantries. Personal care items cannot be purchased with SNAP benefits but are absolutely necessary. Donations will be collected in the designated box near the Canal Street entrance of the library.
All are encouraged to donate if they can. Registration is not required.

Ethelbert B. Crawford Public Library
Critter Week Crafts for a Cause
October 19th – 31st
Grab and Go
For Teens aged 13-18
Celebrate Critter Week by making cute wand toys for the kittens of Hi Tor Animal Shelter. All materials will be provided. Pick up your kit at the library beginning Monday, October 19 and watch the instructional video posted on Finkelstein Memorial Library's Youth Services Youtube channel. Please drop off all completed wands by Saturday, October 31. Take pictures of your craft and remember to fill out your parental permission form if you'd like your pictures used on social media.
Registration is required for this program, as craft kits are limited. Please register in advance on the library's website, www.finkelsteinlibrary.org. All registrants will be emailed a direct link to our instructional video.
Create A Square
October 5th – 31st
For all ages
During the month of October, we will be creating quilt squares for Project Linus. Project Linus is a non-profit organization that provides homemade blankets to children in need. Blankets are lovingly made by adults and children from all walks of life and many different sources. Patrons will have the opportunity to stop in and design their own square for a quilt. Patrons may also take a square home and return it to us. At the end of the month all the square will be given to Project Linus who will make a quilt from them. Give the library a call at 845-651-7659 for more information or to pick up a square.
Registration is not required.
Haverstraw King's Daughters Public Library
Grab & Go Holiday Cards for Meals on Wheels Recipients
October 17th, 10:00 am-4:00 pm
Grab-and Go
For all ages
Pick up materials to create a Thanksgiving Day card to be handed out to people who receive Meals on Wheels.
No registration required
9th Annual Riverkeeper Sweep
October 17th
2:00-4:00 pm
Bowline Park toward Haverstraw Bay
For all ages
Join the annual day of service for the Hudson River and its tributaries by joining shoreline clean up at Bowline Park toward Haverstraw Bay. 
Please contact HKDPL Director Claudia Depkin to register:
cdepkin@rcls.org
Rain or shine!  Wear boots, long pants and work gloves.  
Highland Falls Library
ASPCA
October 2nd – November 30th
Giving to animals in need
Josephine-Louise Public Library
Vets and Pets: Giving to Those in Need
October 8th – October 17th
10:00 am-7:00 pm
For all ages
Collecting food, toiletries and other items for the Orange County Veterans Service Agency; and collecting pet food and other items for the Walden Humane Society.
No registration required:
Please note: Those donating items will need to make appointments to drop off items or leave them at curbside.
Lanterns for Harriet Tubman Journey to Freedom
October 17th, 12:00-3:00 pm
For all ages
Lanterns for Harriet Tubman Journey to Freedom – in celebration of the arrival of the Harriet Tubman statue to Newburgh, everyone is invited to participate in creating lanterns with inspirational words for the celebration. In addition, come to receive information on ways to help our fellow community members!
Registration is required. Call 845-563-3644 for additional information.
Food Drive for The Nyack Center
October 17th, 10:00 am-3:00 pm
The Nyack Library is collecting non-perishable food items and household paper products for The Nyack Center. The Nyack Center distributes groceries to our community every Thursday from 9:30-1pm.
No registration required. Drop-off box located outside library's main door.
Food Drive
October 12th – October 17th
10:00 am-3:00 pm
For all ages
Patrons helping neighbors. Please consider donating food to those in need during this difficult time. Canned/boxed goods welcomed. We will be giving the donations to People for People in Rockland County.
No registration/restrictions. Thanks for your generosity!
Domestic Violence Awareness Community Discussion
Thursday, October 29, 6 PM
October is Domestic Violence Awareness Month! Register for the Domestic Violence Awareness Discussion with the Center for Safety and Change and the Pearl River Public Library. Sign up to be emailed the Zoom link. You also contribute to the library's food drive to benefit Center for Safety and Change: Monday, October 19-Monday, October 26. Drop off non-perishable food items at the library's welcome table. There will be a box.  
https://www.eventkeeper.com/code/ekform.cfm?curOrg=PEARL&curID=468798
Great Give Back: Electronics and Food Bank Donations
September 17th – September 30th
10:00 am-4:00 pm
For all ages
The Pine Bush Area Public Library is collecting food items for the new food bank at the Bullville Methodist Church. Fresh food is accepted, as well. We are also collecting electronic devices which work, (they will be wiped clean), to donate to students and seniors who are without. (No printers, please!)
Anyone can drop off any of the items we are collecting. Your contributions to the Great Give Back Program at the Pine Bush Area Public Library are greatly appreciated. Remember, you are doing a good deed!
Color a Placemat fo the Promenade
October 3rd – November 20th
Grab & Go
Let's brighten up Thanksgiving Day at the Promenade Senior Living Home in Tuxedo, NY. Participants can grab a place mat at the Tuxedo Park Library, color it at home, then bring back their masterpiece for it to be laminated and later distributed. The place mats will be used Thanksgiving Day at the Promenade.
There is no registration required for this activity. Simply come to the library and pick from four different place mat designs to color. Return the place mat to the Tuxedo Park Library by 11/20/20 so it can be laminated.
Great Give Back at West Nyack Free Library
October 21st – November 9th
10:00 am-8:00 pm
Grab & Go
For Preschool & Up
So many seniors are lonely and haven't left the house in six months. We have prepared Grab & Go greeting card kits for kids. The finished cards will be returned to the Library for delivery by Meals On Wheels to Seniors and the homebound.
Registration is not required.
Western Sullivan Public Library
Food Collection Event at the Western Sullivan Public Library
September 22nd – October 17th
10:00 am-5:00 pm
For all ages
Help us give back to the community. From now through October 17th we will collect various food items that will be given to S.A.L.T. (Sullivan Allies Leading Together) and will be distributed throughout the County.
Drop off items at our three branches in Callicoon, Jeffersonville, and Narrowsburg
Items we are requesting: canned black beans, canned veggies, peanut butter, jelly, tuna fish, and pasta. All personal sized, not industrial.
WPL Project Linus Quilt
October 17th – 27th
Take and Make
Children in grades 4 through 9 will make muslin squares at home with a design theme from the children's book, Charlotte's Web by E. B. White. The Orange County Chapter of Project Linus, a non-profit organization will collect and assemble the materials to make a homemade quilt for a hospitalized child.
Registration is restricted to patrons of the Woodbury Public Library in Orange County, New York