Four County Library System
Public Libraries of Broome, Chenango, Delaware and Otsego Counties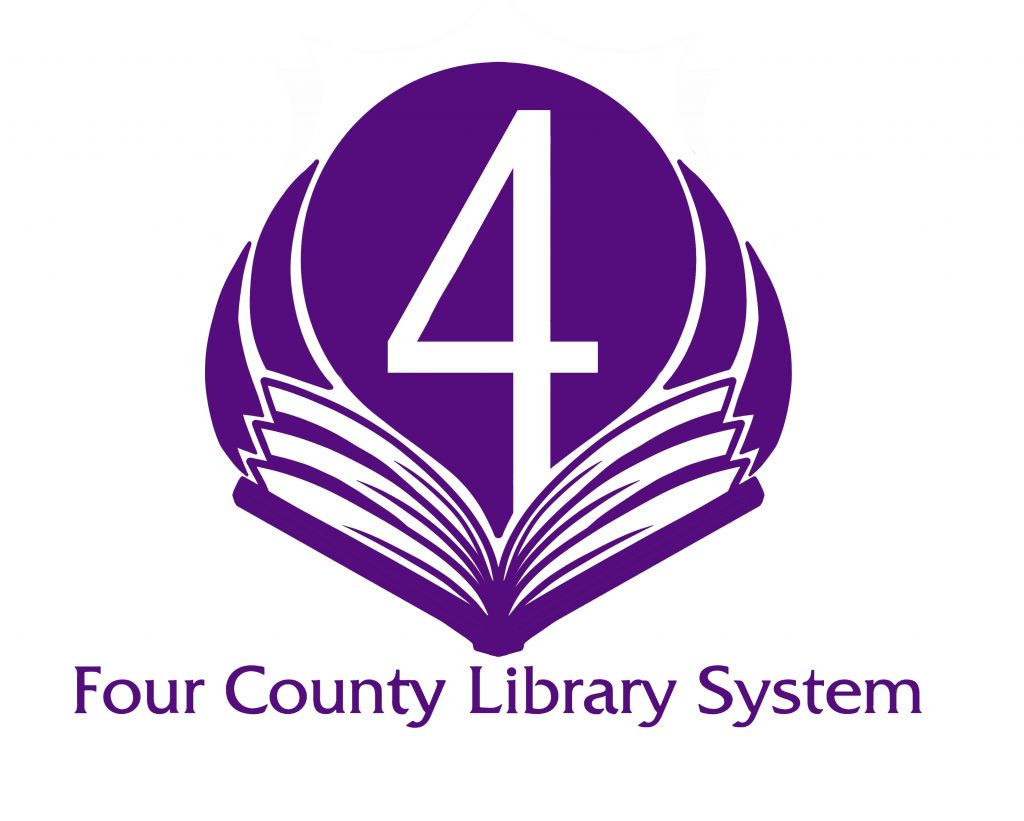 Check back soon for a list of libraries from the Four County Library System that will be participating in The Great Give Back 2020! As The Great Give Back draws nearer, details about libraries' individual events will be added. Please contact libraries directly for questions regarding offered programming.
Spread some Smiles
October 17th, 9:00 am-1:00 pm
For youth
Share a smile by making a pumpkin picture and dropping it off at the Afton Free Library to be given to residents of our local adult home.
For Afton Residents
The Great Give Back Food Collection
October 17th – 31st
The Bainbridge Free Library will offer a Great Give Back food collection bin for the community to fill for the local food pantry.
Only non-perishable food items can be accepted.
BCPL Cares
September 21st – October 19th
9:00 am-6:30 pm
For all ages
We are collecting non perishable food for CHOW, hand made hats, scarves and mittens for the Union Endicott Elementary Schools, and notes, pictures and cards for the residents of Willow Point Nursing Home. You can drop off your donations at the Library during the hours we are open.
No registration required
Fall Cleanup
October 16th, 11:00 am-12:00 pm in the Deposit Business district
The Deposit Free Library will sponsor a Fall Cleanup of the Deposit Business District on October 16, 2020 (Rain date: 10/19/20). We have invited patrons/families to help with the annual cleanup of the Front Street garden areas. This will include weeding, trimming, cleaning out flower containers, and general preparation for winterization of the flowering shrubs and perennials.
Registration is not required. Please bring gardening gloves.
Help Us Make "Happy Birthday Bags"
October 1st – 10th
We are collecting donations which will be assembled into "happy birthday bags." These will be a birthday-in-a-bag to be donated to our local food pantry and benefit kids in our community.
Anyone may drop off donations of new items during our open hours. Any who enter the library must be wearing an appropriate face covering per the CDC guidelines.
Please see our Facebook page or Instagram (@fairviewpubliclibrary_mg) for more details.
Keep Greene Clean!
October 17th, 9:00 am-12:00 pm
Register at the library
For all Ages. Minors to be accompanied by adult.
Teams will choose quadrants within the village. Litter clean-up. Gloves, masks and trash bags provided. Social distancing in place.
Please register at the library. Choose a quadrant for your team. Trash may be returned to the library.
Co-sponsored by the school district and local businesses!
Halloween Festival
October 24th, 2:00-4:00 pm
at Gaines Park
Family Event
The Sherburne Public Library is hosting a Halloween Festival in Gaines Park as a way to show our appreciation for the community. The main event will be a pumpkin carving contest where free will donations will be accepted to benefit the Sherburne Cooperative Nursery School. We will have several family activities available as well including a scavenger hunt, trick or treat tables, a costume contest, crafts, and more. Everything will be organized with social distancing in mind.
Registration for this event is not required. For additional details please check our website, social media pages, and our outdoor bulletin board. You may also contact us at sh.ill@4cls.org or 607-674-4242.