Four County Library System
Public Libraries of Broome, Chenango, Delaware and Otsego Counties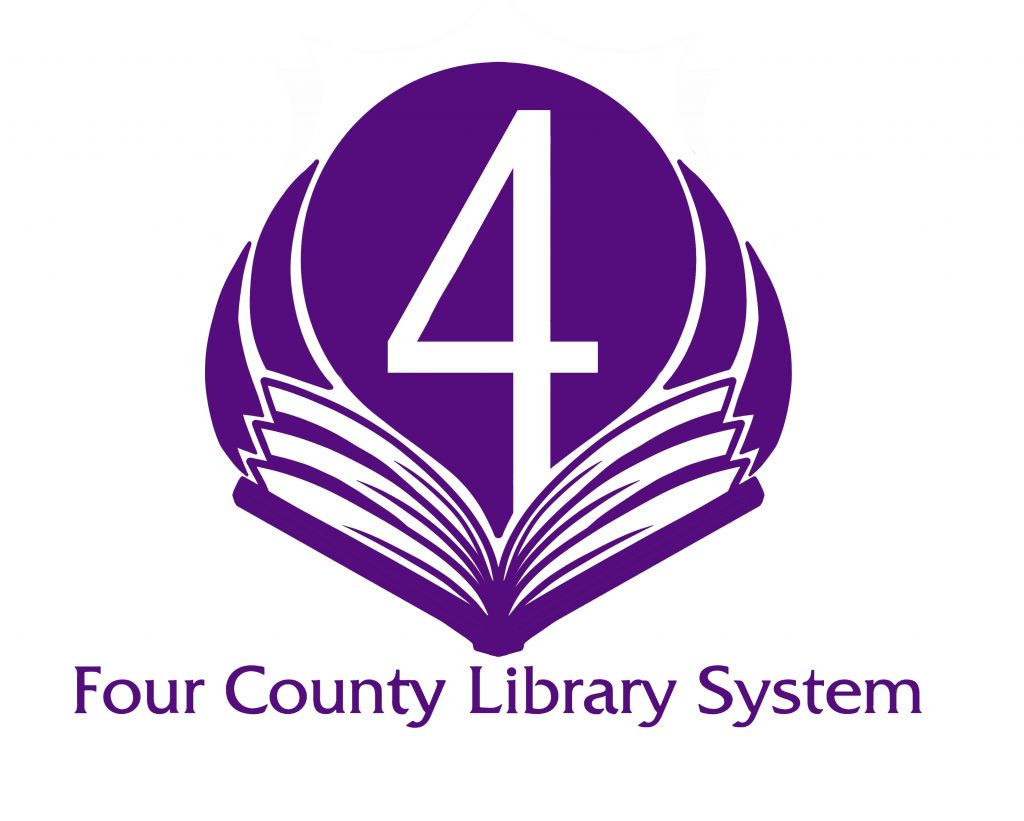 Below are libraries from the Four County Library System that will be participating in The Great Give Back 2022! Check back often for updates; details about programs will begin to be shared around the beginning of September. Please contact libraries directly for questions regarding offered programming.
Donation Drive for Rise
October 1 – 31
October is Domestic Violence Awareness Month. We'll be taking donations all month for Rise, a local organization that works to support families experiencing or threatened by domestic violence.
We will be taking donations of non-perishable food and cleaning supplies. Items need to be unopened and/or new. Any food items should not be expired.
We will have collection boxes right inside our front doors, as well as by our circulation desk.
Any questions, call 607-778-6451.
Kids' Costume Closet
October 4-28
For all ages
The Cannon Free Library will offer as a staging site for a Kids' Halloween Costume Swap. Bring in clean children's costumes from October 4-28 and "shop" from other contributor's donations. No registration is required, participation limited to those in the Delhi community.
Annual Business District Clean-Up
October 6, 2022 from 9:30-1:30 am
For all ages
We're cleaning up the business district: cleaning out flower beds, flower pots, and picking up litter.
No registration required. Starts at the library and includes Front Street, Deposit.
Fairview Public Library

Help Kids Buy Books!
October 1-15
We are collecting money so that all children who visit the book fair at our local school can get books! We support students, with gift certificates, who might otherwise not be able to choose a book.
George F. Johnson Memorial Library
RISE Shelter Donation Drive
October 1-15
We will collect items at the library for the men, women, and children that reside at the shelter. These items will include winter hats, gloves, hygiene products and non-perishable food. Monetary donations can be made in lieu of physical items. Checks can be mailed to P.O. Box 393 Endicott, NY 13760. Donations can also be accepted via the link http://rise-ny.org.
Wish List Donations for the Chenango County SPCA
October 5-31
The Chenango County SPCA is always in need of donated cleaning supplies and other paper goods. Donate these supplies and other items in the lobby of Guernsey Memorial Library, through the end of October, 2022. Thank you for your participation!
Louise Adelia Read Memorial Library
The Great Book Giveaway
October 7-10
Nineveh Library, with donations from Barnes and Noble, is giving away free books to our community! Stop by our orange tents during regular business hours, grab a book or two (or more!) and enter your name in our drawing for a fall-themed gift basket.
The Great Give Back – Unatego Central School Backpack Program
October 1-22
Join the Unadilla Public Library as we celebrate the Great Give Back Saturday, October 15th . We will be collecting donations for the Unatego Central School Backpack Program. The Library will be collecting the donations October 1- 22. Thank you for participating! Check out out our website (unadillalibrary.org) or our Facebook (Unadilla Public Library) to see the flyer with the list of items you can donate.
JC Gives Back!
October 1-15
Your Home Public Library is collecting food donations for the St. James Food Pantry in Johnson City for the Great Give Back. If you would like to donate, you can drop nonperishable food items off at the Your Home Public Library between the dates of October 1, 2022 and October 15, 2022.
Click here to see past GGB events in the Four County Library System